Immerse yourself in Chicago, the windy city. Visit the river with your friends, race through the streets and roleplay your daily life. Fly through the skyscrapers and get a new perspective.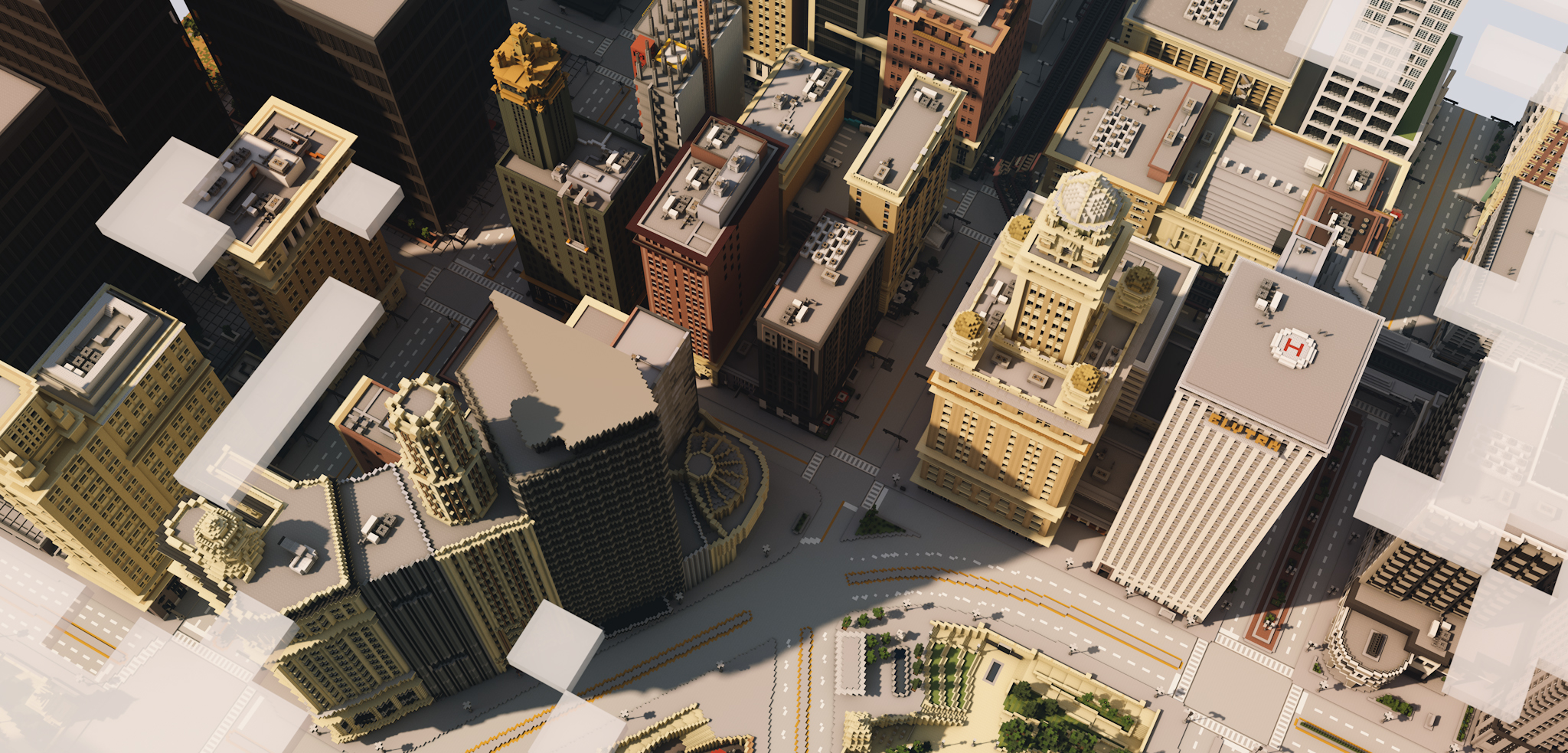 A new start
We set out to create something the Marketplace hadn't seen since we launched Christmas At Trafalgar right before Christmas 2017. A recreation. Due to the relative success of that product, we were driven to do a proper concept test and see if Marketplace users would be interested in having a real-life environment brought into their gaming world.
Players can use this map to roleplay, race around, hang out with friends, use it as inspiration for their own constructions or continue building on Chicago.
Minecraft is one of the most interactive games ever produced. This gives us as mapmakers tremendous potential as the players can pick up where we left off. This makes the Immersion series one of the most interactive series on the Minecraft Marketplace. We do not set any rules or restrictions towards players and let their imagination and play flow naturally inside familiar, realistic surroundings. This is the essence of what Minecraft is about.
Immerse yourself in Chicago, the windy city. Visit the river with your friends, race through the streets and roleplay your daily life. Fly through the skyscrapers and get a new perspective.
* Sports cars, track cars, mini-vans, ice cream trucks, muscle cars, and helicopters
* 10 free skins
* Recreation of Chicago and its landmarks
* Map by Shapescape
Platforms: iOS, Windows 10, Xbox One, Switch, Android, Kindle
Category: Roleplay, Immersion
Release Date: October 9th 2018
Players: 1-12
Price: 1170 Coins